Hello all,
How is everyone's weekend? Me, I'm on cloud nine! I ran my first 5K today and met a lot of new people.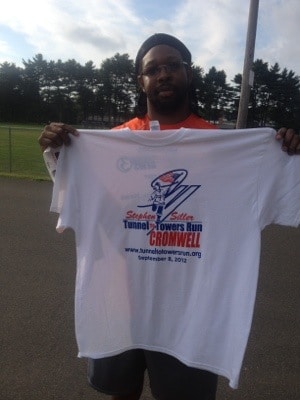 I will do a post about it tomorrow, so stay tuned!
Today's September Blogging Challenge topic is:
How many pairs of workout shoes do you own?
Some of you may not know this about me but I'm a sneaker head and a Nike Fanboy. Every pair of gym shoes that I own are either Nike or Jordan's (both of which are one in the same). When it comes to dress shoe's Cole Haan is my brand of choice; also owned by Nike. So how many workout out shoes do I own? 4, I have 3 pairs of running shoes and a pair of cross trainers
The running shoes that I own are Vomero 6, Vomero 7, and Flyknit. The Vomero 6's were the first pair of running shoes that were dedicated only to running.
I like the Vomero 6's so much that I got the Vomero 7's
and I recently got a pair of Flyknit's from Nike.
I use the cross trainers to lift weights, jump rump, and do plyometrics in, basically for any type of lateral movement.
So why do I have so many workout shoes? Since my feet sweats so bad and my girlfriend has this pet peeve of stinky feet/ shoes; I developed a habit of not wearing the same pair of shoes two days in a row, so I can let the shoe completely dry before I where them again. Plus I hate the feeling when I put on shoes and they are still wet from the run from the previous night.
Now it's your turn! How many workout shoes do you own?
Until next time I'm 300 Pounds and Running!
Facebook.com/300poundsandrunning
Want to start running, but don't know where to begin? I'm here to help, download Zero to Running, for FREE!