Welcome back for another installment of Weigh-In Wednesday. But before we get started, I wanted to thank everyone for all the advice and kind words that I received in a time of need. I want to give a special shout out to Tara (@tidbits_of_tara) for her heart-felt post, reading your post was like lifting an semi-truck off of my shoulders. Even though I've yet to find a resolve for the situation, I'm OK with the fact that I will have to deal with the consequences whatever they may be.
Now back to Weigh-In Wednesday! Last week I weighed 315.1 lbs. Let's see what I weigh this week.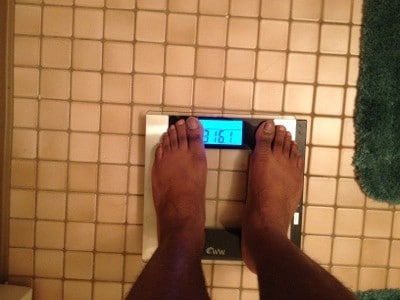 This week I weighed in at 316.1 lbs. which means I gain one pound from last week. I'm completely OK with that; truthfully I thought I would have gained more than one pound, because I didn't get to run as often as I liked to between last week and this week. On Sunday some friends and I went to go visit another friend in NYC, because she is getting married and she needed help with the registry. She was a great hostess to us, because when we got there she had made us chicken and waffles with mimosas. Then we went to the mall in long island to do the entire wedding registry. On our way back to her apartment in Brooklyn, she took us to a Thai restaurant.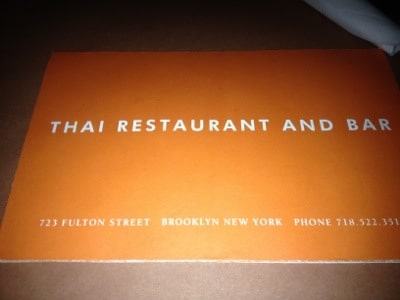 Where we had fried calamari for an appetizer and I had Pad See Yue for an entrée. However I did stick to my guns, I sectioned half of my plate to put in a carry out plate and had the other half for lunch the next day.
I didn't get to run on Monday or Tuesday, but did I run 3.45 miles this morning.
So in the scheme of things one pound gained is not a big deal; I'm pretty sure I will lose it and more next week.What do you think? Should I be worried about a one pound gain this week? Would you be worried if you gain one pound in a week?
Until Next Time I'm 300 Pounds and Running
Want to start running, but don't know where to begin? I'm here to help, download Zero to Running, for FREE!