Welcome to another Weigh-In Wednesday. The last time I weighed in was on November 28th and my weight was 306.6. Let's step on the scale and see what I weigh now.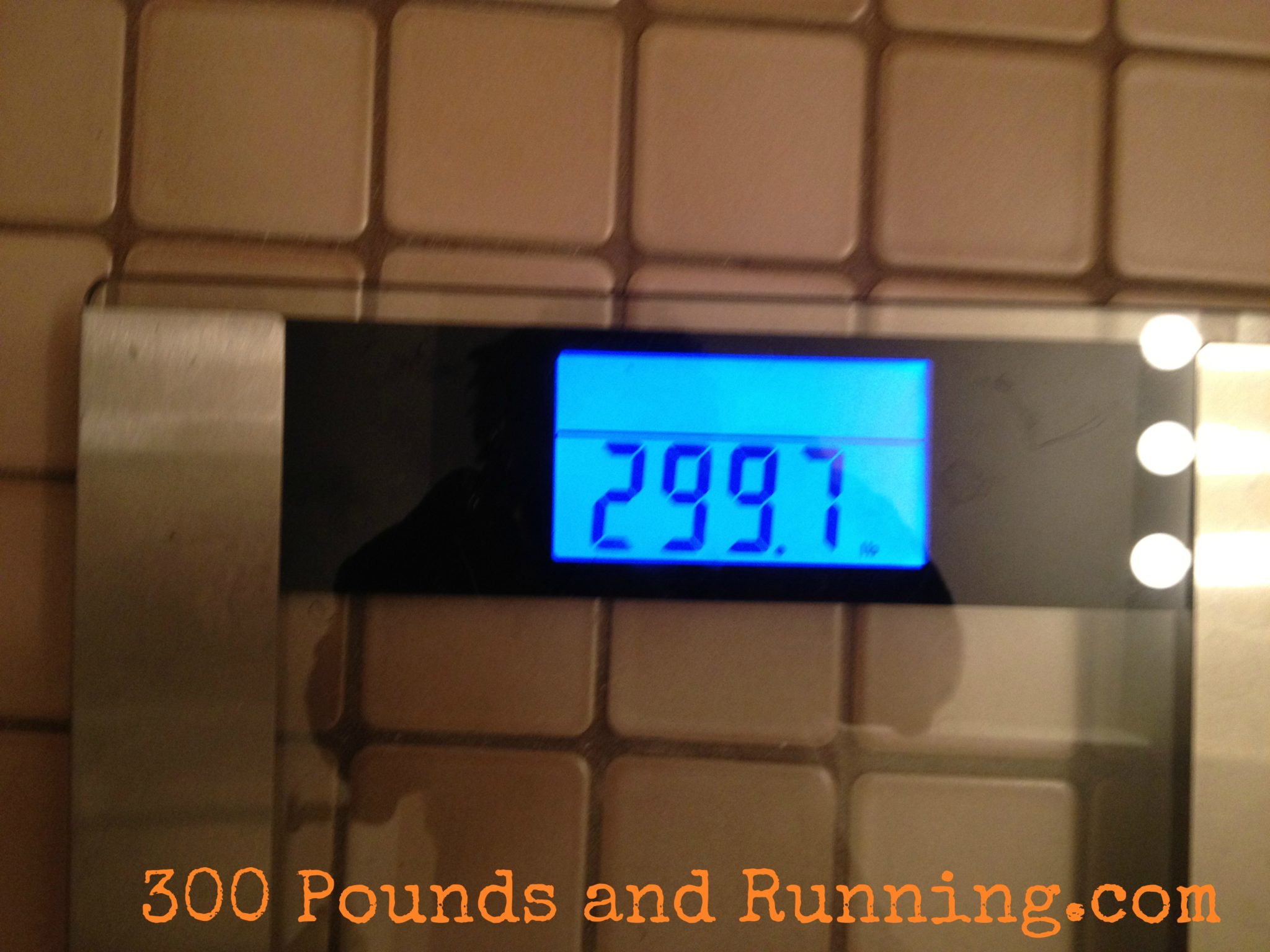 Wow this is something I could have never imagined to happen in 2012. I never longer weigh 300 pounds. It feels amazing to wake up, step on the scale, and see that the number in the front is no longer a "3". I'm speechless right now!! I thought it would at least take until 2013 to be at the weight that I'm at now. I'm crushing my goal of losing one pound a week…But it just feel surreal right now; I don't weigh 300 pounds anymore. Wow! I think about and just want to start screaming… because I'm doing it. I'm taking something that I'm not happy with in my life and I'm changing it; I put it out so the whole world can see. While telling everyone if I can do…Then you can do it…
Get your own graph at skinnyr
I want to thank everyone that I find motivation from: A life changing journey, Fat Girl vs World, Too Big, Sweating Until Happy, All The Weigh, Lizzie, Fat to Figure Girl, Cherie Runs This, Mission Meltdown…because you all without my inner flame wouldn't be as bright as it is now. Thank you!
I can't wait to see what 2013 has in store for me. Just want to say If I can do it, then you can do it too…hell do it better than me…Use me a resource I'll give you everything that I learned so far. Let crush goals.
This is definitely bitter-sweet moment because I love the name of this blog ….but do I change it now; since I'm technically not "300 pounds" and running. What do y'all think? Do I keep the name 300 Pounds and Running or do I change it? If think I should change the name of this blog, what should the new name be?
Until till next time I'm not 300 Pounds and Running